Sealers and traysealers (tray sealing machine)
The Trave range of trayseals:
Are the culmination of over 49 years of experience in the design and sale of tray sealers.
Combines the latest innovations in engineering technology, hygiene concepts and the fine control of important parameters of the packaging system.
Includes the new Mondini platform concept at its heart and delivers our brand values: safety, experience, performance, flexibility
Have a unique design where the support columns around the tool area are removed, opening up access to the important parts of the system.
Combines a new screw lifting system with Mondini's world-leading tool design to achieve complete control over the parameters of packaging technology.
Enables multiple packaging formats on one machine without compromising the performance or safety of final packaging.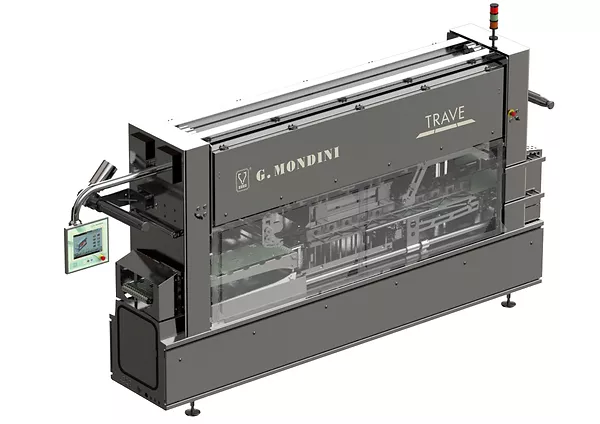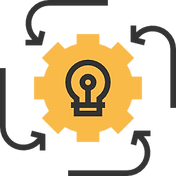 Unique to G Mondini is the key component of the Trave
It generates the sealing force internally, it does not rely on or is influenced by external sources such as flows, pressure, temperatures, etc.
Cycle by cycle, it produces exactly the same sealing process in terms of movement and sealing force.
Improved sealing under contaminated conditions.
Shorter sealing times.
Better performance on thin materials.
The integrity of the seal is less affected by uneven shell thickness.
No limit on the number of tool cavities.
Sufficient power to achieve the optimal setting and maintain high performance for all packaging materials.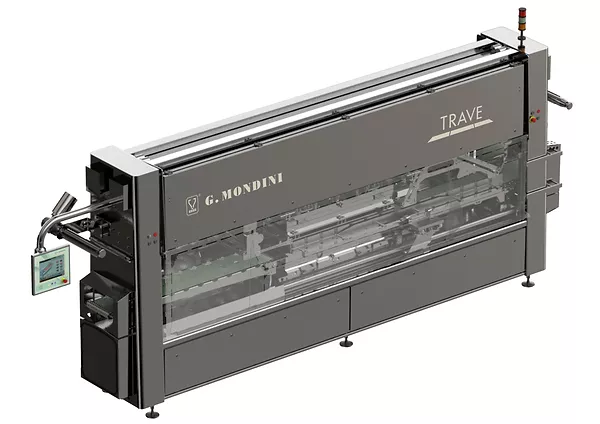 Built around a unique frame design, this means that the traysealer/tray sealer is thinner
Guaranteed sealing pressure up to 8,000 kg.
Robust construction for durability and long service life.
The solid foundation provides exceptional security and performance.
Innovative functions in hygienic design.
Thin construction reduces the footprint.
Control panel always on top of the machine.
Open area for perfect human-machine interface