TURBOMEAT®
High speeds, significantly shorter processes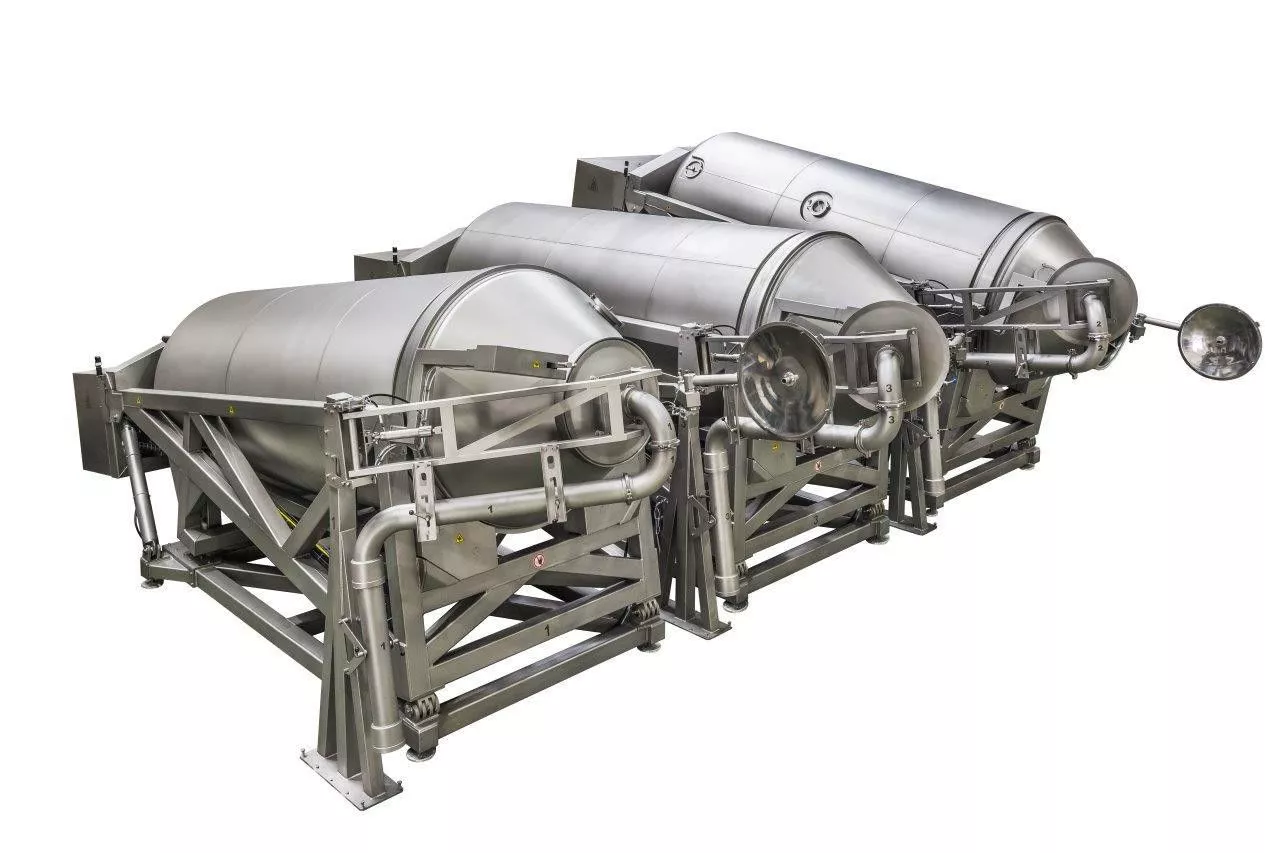 Highly effective and mechanically efficient massaging reactor that can rotate at high speeds, allowing products of high and very high yield to be produced in much shorter process times.
The TURBOMEAT® process is the gateway to accelerated intensive massage (MIA), which makes it possible to accelerate the massage and maturation processes of cooked meat products, resulting in significantly shorter processing times (up to 50% reduction in the total massage time) without sacrificing the versatility, results (in consistency and combination) as well as the technological and organoleptic advantages of a conventional massage drum.
With TURBOMEAT® technology in processes of short duration with reduced maturation and especially in the production of cooked meat products with medium, high and very high yield, productivity can be significantly increased, while retaining an integral aspect of the entire muscle during cutting, which is highly appreciated by the consumer.
Programmable ripening process by rumbling and massaging, from gentle to energetic and very energetic.
Completely hydraulic drive and technologically uncomplicated components for maximum functionality and minimal maintenance.
Variable drum speed from 5 to 18 1/min.
Online control of meat temperature during the ripening process.
Integrated, automatic cooling.
Feeding by suction or lifting device.
Mirror-polished inner surface for easy cleaning and disinfection.
The unique drum tipping system allows for quick and easy unloading, which is extremely important for obtaining a product under high vacuum (without foam).
The vacuum circuit is free of constrictions (from the pump to the drum) and guarantees a high suction strength at high vacuum.
Automatic rocking cycles.
Programming of special maturation cycles for each product type as well as maintenance support.